www.dimeadozen.org/torrents-details.php?id=212301&viewcomm=2736613

Sun Ra Arkestra
Mannheim, West Germany
June 24, 1982

original...
aud recording > ? > shn > Dime
I have Flac this for my own benefit and created new md5 with traders little helper

1st set:
Introduction (Allen-kora; and perc only)
Astro Black (Ra) (Jacson-Ancient Egyptian Infinity Drum; Tyson-voc)
Along Came Ra (Ra) (Tyson-voc)
Discipline 27 (Ra) (Brown-tp and Hill-tb; conducted ens; Allen- as; Omoe-bcl; Hill-tb; Ra-syn; conducted ens; Gilmore-falsetto ts)
Fate in a Pleasant Mood (Ra) (Ra-p)
unidentified blues (Ra) (Ra-p)
Big John's Special (H. Henderson)
Prelude to a Kiss (Ellington)
Happy as the Day Is Long (Arlen-Koehler)
Watusa (Ra)
Space Is the Place -- We Travel the Spaceways (Ra)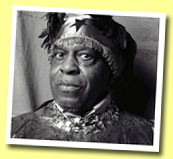 2nd set:
unidentified drum ensemble
unidentified slow theme (Trent says this is a "remarkable" piece that never appeared on a released recording) Discipline 27-II -- Bad Truth -- Sea of Immortality (Ra)
The Fight of All Humanity (Ra)
'Round Midnight (Hanighen-Williams-Monk) (Ra-org; Gilmore- ts)
Solitude (Ellington-Mills) ("turbocharged"; Gilmore-rutilant ts)
Sophisticated Lady (Carney-Mills-Ellington) (Ra-org)
What's New? (Burke-Haggart) ("even more breathless", Brown-tp solo is "fired up"; Gilmore-ts, is likewise)
Queer Notions (Hawkins) (Gilmore-ts; Brown-tp; Gilmore-ts)
Love in Outer Space (Ra) (Ra-org)
Moonship Journey / Do the Thang / Sun Ra and his Band from Outer Space (Ra) (Tyson and ens voc; Moonship is calypsoish)
They'll Come Back (Ra)
I'll Wait for You (Ra)
A Lost Horizon (Ra) (encore; Tyson and ens. voc.; freakout solos)

The Arkestra:
Ronnie Brown-tp;
Longinieu Parsons-tp;
Tyrone Hill-tb;
Marshall Allen-as, fl, ob, kora;
John Gilmore-ts, cl, timbales;
Danny Ray Thompson-bs, fl;
James Jacson-bsn, fl, Ancient Egyptian Infinity Drum;
Eloe Omoe-as, bcl; contra-alto cl;
Sun Ra-p, org, keyb, voc;
Rollo Radford-b;
Hayes Burnett-b;
Tommy "Bugs" Hunter- d;
Clifford Jarvis-d;
Eric "Samurai" Walker-d;
June Tyson-voc;
Beverley Parsons-dance;
Carla Washington-dance;
Greg Pratt-dance.




------------------------------

[Trent; personnel taken from a newspaper article covering a concert in Manchester from this same tour plus a handout from the Glasgow
concert]

Trent says "it's one of the best live recordings, including the LP issues." I agree. Sound (check out JacsonUs drum; check out those ensembles) and performance are better than Sunrise in Different Dimensions, Love in Outer Space, or Live at Praxis. Needs issuing now! [rlc]

Trying to identify all the Ra titles on these concerts (like the hymn- like slow theme that appears on no known releases and, supposedly, on no other concert tapes) is undoubtedly hopeless. Here's what John Gilmore has to say: "I've got drawers full of music.... For a period of time, we would go to different towns and Ra would write something special for the town. Like Silver Spring, Maryland. He'd write maybe seven compositions about Silver Spring and, man, the stuff was so beautiful. But we only played them when we played in Silver Spring, you know? We'd go back over tapes and say, 'Wow, what is that and what is this?'" We even forgot the names of some of them, because we only played them that one time." [John Gilmore, quoted by John Corbett]

Calling Planet Earth