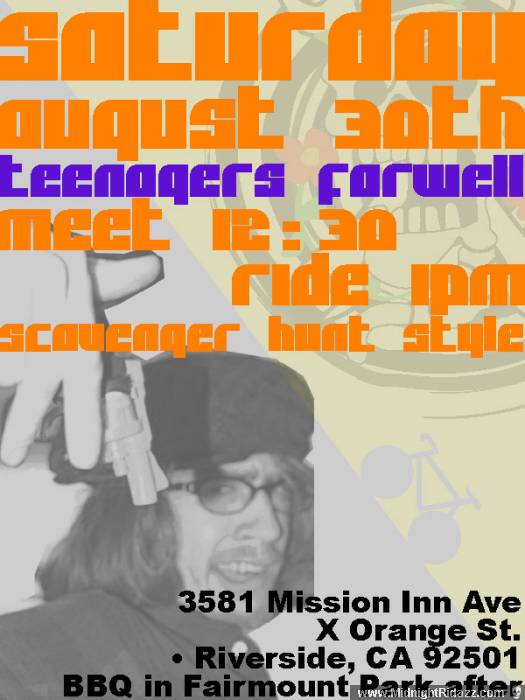 This is going to be a scavenger hunt with a list of 15 different missions. Some of the items require a digital camera, or camera phone others a dollar or 2. Prizes and BBQ / Potluck in Fairmount park after, there will be a meat & veggie grill. If you bring any food to share there will be an Ice chest to keep your food fresh that will meet you at the park.
(((SPREAD THE WORD)))
Put your car keys away and ride your bike!
www.myspace.com/cycledelics_riverside