Los Crudos Myspace Page

* Martin: vocals

* Jose: guitar

* Juan: bass

* Ebro: drums

Flyer for Los Crudos' First Show, Chicago `91:




Unfortunately, after almost seven years the band broke up. They have performed and spread their message throughout North and South America, Europe and Japan.

Wikipedia Bio:

Los Crudos was an influential Chicago-based Latino hardcore band. They paved the way for later Spanish-speaking punk bands and helped to increase the presence of Latinos in a predominantly white subculture. They have been described as "one of '90s punk's truly great bands" and "one of the greatest hardcore bands of the '90s (um, I mean, ever)." Kennedy describes them as "very popular in both the 'crusty' and Emo/straight edge scenes in North America."

The band formed in the early 1990s. Their lyrics were almost always sung in Spanish; the song "We're That Spic Band" (written in response to an audience member calling them a "spic band") is the sole exception. Los Crudos' lyrics were explicitly political, addressing issues such as class, police brutality, homophobia, and California ballot propositions directed against immigrants. At concerts, singer Martin Sorrondeguy would often speak at length about the songs' meanings between songs, partly as a way of getting around the language barrier (audiences weren't always happy about this). Their music was loud, fast, and energetic with songs built around three chords or fewer. "We're That Spic Band" and "Asesinos" (about "the disappearances of radical youth during military dictatorships in Latin America") have both been described as their most well-known song.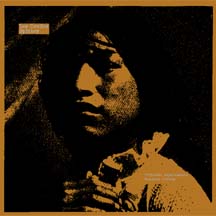 The band's first shows were in Pilsen, the Latino neighborhood in Chicago where the band members lived, and many of their lyrics were first sung there. Sorrondeguy has said that, "One of the main reasons for singing in Spanish was to communicate directly with kids in our neighborhood." In Pilsen, the band also worked closely with community agencies such as Project Vida, an AIDS prevention organization, and Project Hablo, a domestic violence support group.

Los Crudos incorporated DIY ethics into every aspect of the band's existence, including promoting and booking shows, recording music, touring, and silk-screening T-shirts. They toured Mexico (in 1994), South America, Europe, and Japan, as well as touring the US many times.[5] The band's recordings were released on independent record labels such as Flat Earth Records, Ebullition Records, and Sorrondeguy's label Lengua Armada Discos.



Los Crudos played its last shows in October 1998. After the band's breakup, Sorrondeguy became the vocalist for Limp Wrist, as well as releasing a documentary about Chicano and Latino punk (Beyond The Screams: A U.S. Latino Hardcore Punk Documentary). He has also been in the bands Harto and Tragatelo. Guitarist Jose now plays in the Chicago punk band I Attack. Drummer Ebro became the vocalist for Chicago band Punch in the Face.

The band played an unannounced reunion show in June 2006 at Southkore (America's first and largest Latino punk festival), in Chicago's Little Village. The festival attracted more than 400 fans. They are also slated to play 2008's Chaos in Tejas festival in Austin, Texas.




Beyond The Screams: A U.S. Latino Hardcore Punk Documentary

From Media Rights:

Steve Seid, Pacific Film Archive

Martin Sorrondeguy, former vocalist for Los Crudos, is the producer of this powerful and uplifting documentary about the U.S. Latino punk scene and the DIY movement. The video features live performances by bands, including Huasinpungo, Los Crudos, Subsistencia, Sbitch, and many more.

"Beyond The Screams is also beyond the stereotypes. Latino punk bands? Writing from here in Gringolandia, I never knew of such a thing. Wasn't punk the exclusive property of hardcore white guys from the proletariat? Martin Sorrondeguy, lead singer of the Chicago-based band El Crudo, takes us on a musical history tour, from the roots in the L.A. renaissance circa 1976 and bands like The Zeros, Plugz, and The Brats, to the latter nineties and the post-nihilism of Youth Against, Bread and Circuits, Kontra Attaque, and others. There's a DIY attitude to Beyond The Screams and a galvanizing energy that echoes many of the performances, songs delivered like shrapnel. The bands featured from El Paso, Mexico City, Los Angeles, Chicago, and Berkeley testify to the intent of their music as political resistance. This isn't just chunky chords and crackling vocals. Beyond The Screams is the sound of hope mixed with rage."