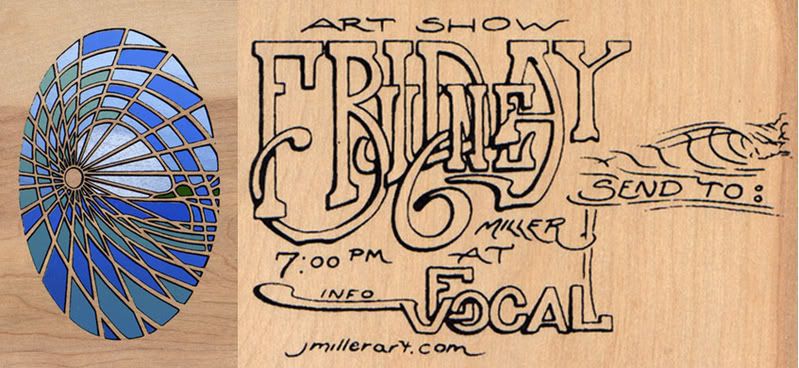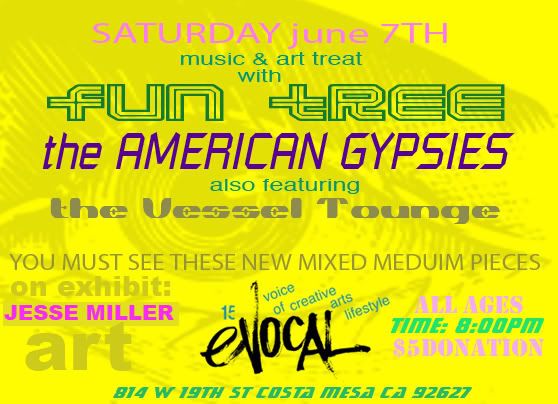 eVocal - voice.of.creative.arts.lifestyle.

support emerging artists and the 'Vocalismovement'!

From the eVocal myspace page:

eVocal is an artist establishment - the voice of creative arts lifestyle. eVocal gives rise to artists through 'Vocalism'. We provide artists with the opportunity to build brand identity, create products and reach their audience while being rightfully compensated. Our platform promotes freedom of expression, individuality and originality. We will fuel the creative arts evolution by changing the way talent is showcased and promoted. We aim to help establish a new method for the benefit of artists and consumers worldwide. eVocal is advocating a more conscious way of life and alternative to the current industry standard. We embrace all styles of music and forms of expression and bring together the community as one. Creative arts is a lifestyle, those that live it, understand. eVocal is the Voice Of Creative Arts Lifestyle and the brand that represents and supports the artist......... Join the 'Vocalismovment'......... >>>>> eVocal has opened their first creative arts lifestyle boutique at 814 w19th St., Costa Mesa- 'City of the Arts'. You'll find one of a kind, limited edition and artist signature series apparel, accessories and home furnishings. Listen to the sounds of our water feature while you browse through an eclectic mix of art, music, books and magazines. Our off the beaten path location transforms into an event space for music, art and dance exhibits. OUR ONLINE ARTIST PORTAL WILL BE ONLINE SOON, and will be populated with independant artist's products, keep your eyes on this space and WATCH THE PRESS FOR DETAILS ... for all those who've been asking about how they can get their hands on the gear, eVocal product will soon be available worldwide through the web - apparel, accessories, furniture, music, art ... SUPPORT EMERGING ARTISTS ! check out our friend Diverse Productions to see our 'multimedium' design studio and family of artists. If you need merch, screen printing services ect. - we can help.